Discover more from Tiny Revolutions
A monthly dispatch of candid writing and links about becoming who you are. Always: inspiration, encouragement, possibility. Never: bullshit.
Over 3,000 subscribers
Tiny Revolutions №26: Boundaries. Are. Good.
don't tread on me 🐍👢
Hi, I'm Sara, and this is Tiny Revolutions, a weekly dispatch of personal writing and links about mental and emotional fitness. Reply anytime, I love to hear from you.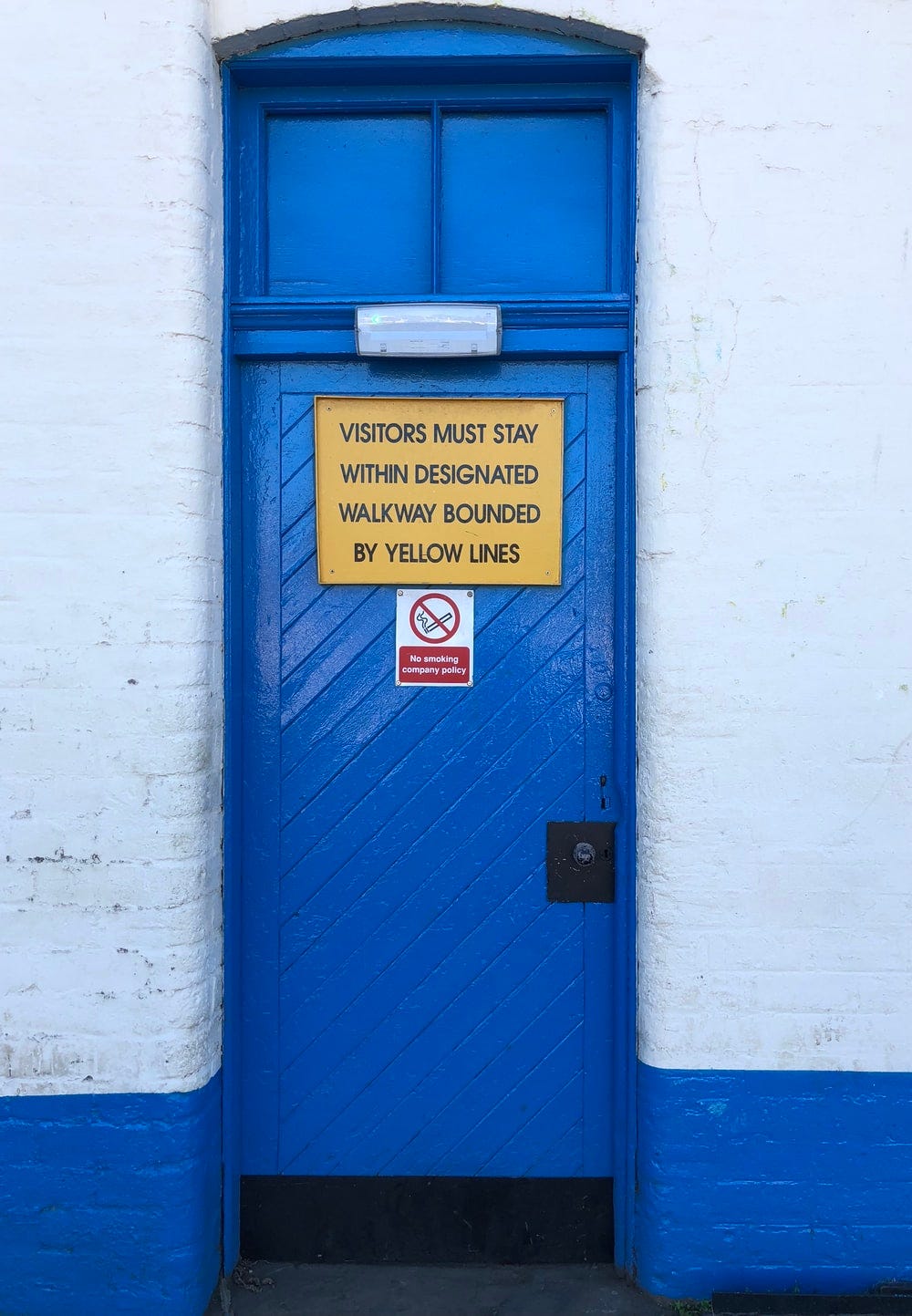 The summer I was 31, I found myself sitting across the table from a beautiful woman who was grinding the heel of her boot into the top of my foot. We were at a pocket-sized bistro with dim lighting, drinking wine and getting to know each other. 
Before you start thinking I have a bizarre kink, it was an early friend date, the kind you have when you're still trying each other out for compatibility.
We'd met through a mutual friends, and I wasn't sure that I liked her yet. She was a model-looking person with great hair and an innate sense of style that ensured she never looked anything less than hot, even at the ass end of a party or popping out for a coffee and a pack of smokes the next morning. Such people are terrifying to the insecure, a group I count myself among.
But I figured that writing her off because of casual female jealousy would be just as shallow as liking her for how attractive she was, so I decided to give her a chance. And to my surprise, I thought she was cool in the way that most of my female friends are cool. Funny and outrageous and possibly certifiably nuts, but with a big heart. I wanted her to like me. Which I guess is why when she put her foot down onto what I'm sure she thought was the base of the table but was actually the part of my shoe that covered the bones of my longer toes, I didn't correct her. 
Did it hurt? Hell yes, it hurt. But I didn't so much as flinch. I figured she'd move her foot and I could move my foot and I wouldn't have to say anything about it. But she didn't. For the next 15 minutes or so – and no, I'm not exaggerating -- she squirmed and twisted that fucking boot of hers into my poor toes. (I think it was nervous squirming?) But still I said nothing! We had passed the brief span of time during which I could have moved and it would have been briefly awkward but quickly smoothed over. Now if I moved, she would know that I had just sat there and allowed her to pulverize my foot like it was nothing, which is just bizarre. 
Not to mention that it would also let her know that I knew that underneath her confident exterior, she was a fidgeting pile of anxiety. It was a bad scene all around. It also was one of many, many indications that I really needed to do something about my inability to do or say things that I thought might make other people uncomfortable, even when it came at great expense to myself.
Want to hear something shocking? This woman and I went on to have a tumultuous relationship that ended up in her stealing my best friend and then us never speaking again. You'd never have seen that coming, right???
Concept: Boundaries
Anyway, the happy ending to that story is that a year or so later, my therapist introduced me to the concept of boundaries.
Setting and enforcing personal boundaries is a way to make sure we are clear on what is OK what is not OK for us when we interact with others. Some boundaries were very clear to me (e.g., you can't hit me) but on the emotional front, they were anything but.
I was just never sure what was OK—how much to give someone, when to say no, when to take accountability for when something went wrong in a relationship vs. when to point out that someone else messed up. Like many women, I was raised to be a people pleaser, and that often led me to put other people first. Terrified of being thought of as selfish, my MO was to overcompensate by accomodating.
Therapy helped me realize that my lack of boundaries was entirely due to my shaky sense of self-worth. While this was not generally true in my professional life, in personal relationships, especially those with men, I was often way more concerned with meeting their needs than I was with making sure I was getting my own needs met. I was scared of asking for what I wanted and getting rejected, so I stayed on a constant treadmill of self-doubt, self-loathing, and self-negation. (And either shitty relationships or no relationships at all.)
When you don't have healthy boundaries in a relationship, you don't do yourself any favors. But the kicker is that you don't do the other person any favors either, at least not in the long run. If you won't or can't communicate your needs, you can hardly expect the other person to respect them. It's a lose lose.
Anyway, I still struggle with boundaries. But I've gotten much better and my feet are strong, healthy, and ready to kick off anyone who kicks them first.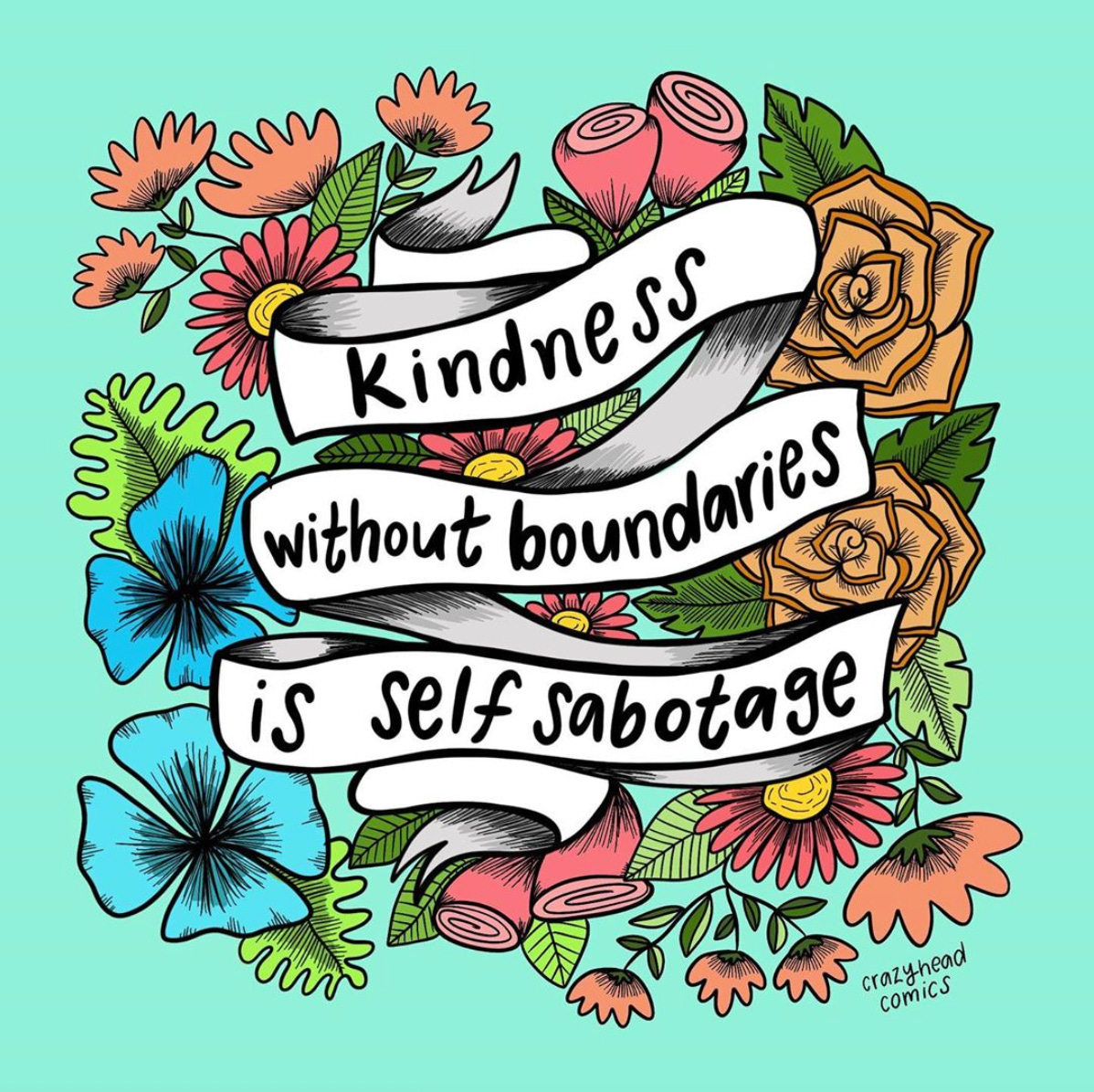 ---
A Tiny Assignment
Is there a relationship in your life where you feel like your boundaries are being crossed? Can you try one small thing to enforce them?
😘
Sara
p.s. Thank you for reading! It would help me if you shared this with a friend.
p.p.s. Fran is pretty clear on boundaries. She hates feet and if you get your feet anywhere near her she will growl at you and GTFO. She's a good teacher in that way.