Discover more from Tiny Revolutions
A monthly dispatch of candid writing and links about becoming who you are. Always: inspiration, encouragement, possibility. Never: bullshit.
Over 3,000 subscribers
Tiny Revolutions №33: It's Like a Heat Wave
we're dragging over here ☀️
Hi, I'm Sara, and this is Tiny Revolutions, a weekly dispatch of personal writing and links about the art of becoming who you are. Reply anytime, I love to hear from you.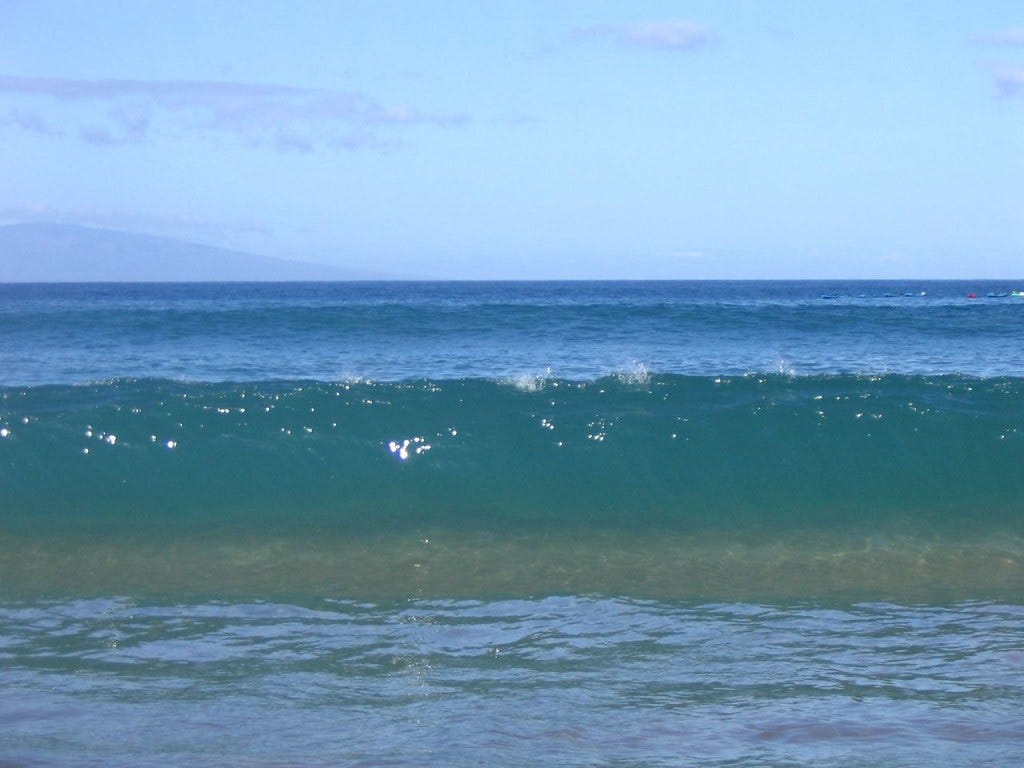 It's been an intense weekend here in California full of heat waves, fire tornadoes, and apocalyptic lightning, and I had visitors to boot, so this week's issue is short and sweet. (Gotta conserve my energy for the rolling blackouts to come.)
Here are some things I found worth sharing this week.
---
"Fear," says Moore, "is the most dysfunctional motivator of our behaviour. You can see how fear plays into the need to lie, the need to keep secrets, the need to self-deceive. We're afraid of what's going to happen if they get revealed – either to others or to ourselves. We fear the reduction of positive regard.

"It takes a lot of maturity to be able to acknowledge our imperfections and our true weaknesses or areas that we should focus on for growth, and to live in a way that does not require self-deception. The people most susceptible [to self-deception] are those with fragile self-esteem."
A fascinating essay about the role secrets play in our lives. We all have them, but what we do with them varies widely.
---
"Sometimes our intuitions are spot on and sometimes they're completely wrong, but we can't tell the difference. Poker really forced me to go deeper into that and to figure out why can't we tell the difference and how can you become more confident in your intuitions?"
I really loved this conversation on Shane Parrish's Knowledge Project podcast with the writer, psychologist, and professional poker player Maria Konnikova. There's a really great bit starting around the 43 minute mark about learning to filter out irrelevant emotions from your decision making process. (Note that it's not *all* emotions you should disregard when it comes to making a decision, just the ones that aren't relevant to the situation.)
---
Here's an interesting read on common neuromyths, or misconceptions about how our brains work.
The top 5:
We only use 10% of our brain.

We're either right-brained or left-brained.

We have multiple intelligences.

IQ tests just tell you how good you are at doing IQ tests.

People have different learning styles.
Worth a read in this era of misinformation.
---
One of my favorite modern writers is Heather Havrilesky, whose Ask Polly columns are always full of wit and wisdom and have helped me tremendously over the years. I loved this bit from this week's column, about how life always gets hard again:
If you asked me five years ago, "Are you happy?" I would've said "I'm not always sure. I guess I'm happy sometimes, but it's hard to keep it around." And since then, I've been working on keeping it around, by trying to FEEL MORE. And make no mistake, feeling more means feeling MORE BAD SHIT, too. I am painfully aware, at this moment in my life, of how absurdly insecure and volatile I am in every way. But I'm also much more attuned to how weird and complicated my mind is, and how stubborn and intense and creative I am. I've tuned into WHAT I AM.

When you learn to tune in to what you are, every day, and you accept what you discover EVERY DAY, guess what? Your default is happier.
---
David Lynch is very…David Lynch.
---
And finally, I had a delightful conversation with reader Michael C. this week, and he showed me the King's Gardens in Stockholm as he walked home from work while I drank my morning coffee here in LA. We covered a lot of ground both literally and figuratively, from life in Sweden during the pandemic to our career paths to the role of therapy in a person's life. I'm still scheduling calls with readers and would love to hear from you! Let me know if you'd be interested in connecting.
Thanks for reading, as always.
😘
Sara
p.s. Like most people I know, I am really bummed out about what's going on with the U.S. Post Office. They are currently offering some limited edition stamps inspired by the sculptor Ruth Asawa — you can get them here.