Discover more from Tiny Revolutions
A monthly dispatch of candid writing and links about becoming who you are. Always: inspiration, encouragement, possibility. Never: bullshit.
Over 3,000 subscribers
Hi, I'm Sara, and this is Tiny Revolutions, a weekly dispatch of personal writing and links about the art of becoming who you are. Reply anytime, I love to hear from you.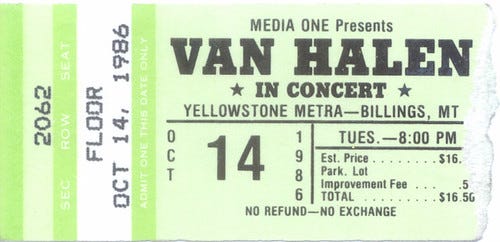 I was obsessed with MTV when I was growing up. For those of you too young to remember, MTV launched in 1981, when I was five, with a simple purpose: to show music videos. Think of a proto-YouTube, but only instead of everyone going down their own rabbit holes, we all watched the same videos.
And I liked pretty much everything — rap, pop, and rock were the main genres, but you'd occasionally get some awesome weirdo stuff like reggae or folk or whatever genre it is that Enya performs. 
One of the keys to a great 80s video was a hot girl. Sometimes it was the performer herself (Madonna, Whitney Houston), but most often it was the object of lust in the video of a group of dudes.
The most prototypical example that I can think of is the teacher in Van Halen's 1984 banger "Hot for Teacher." The video features a nerdy kid named Waldo is terrified of school but somehow has ridiculously attractive teachers who rip off their clothes and strut around the classroom in bikinis.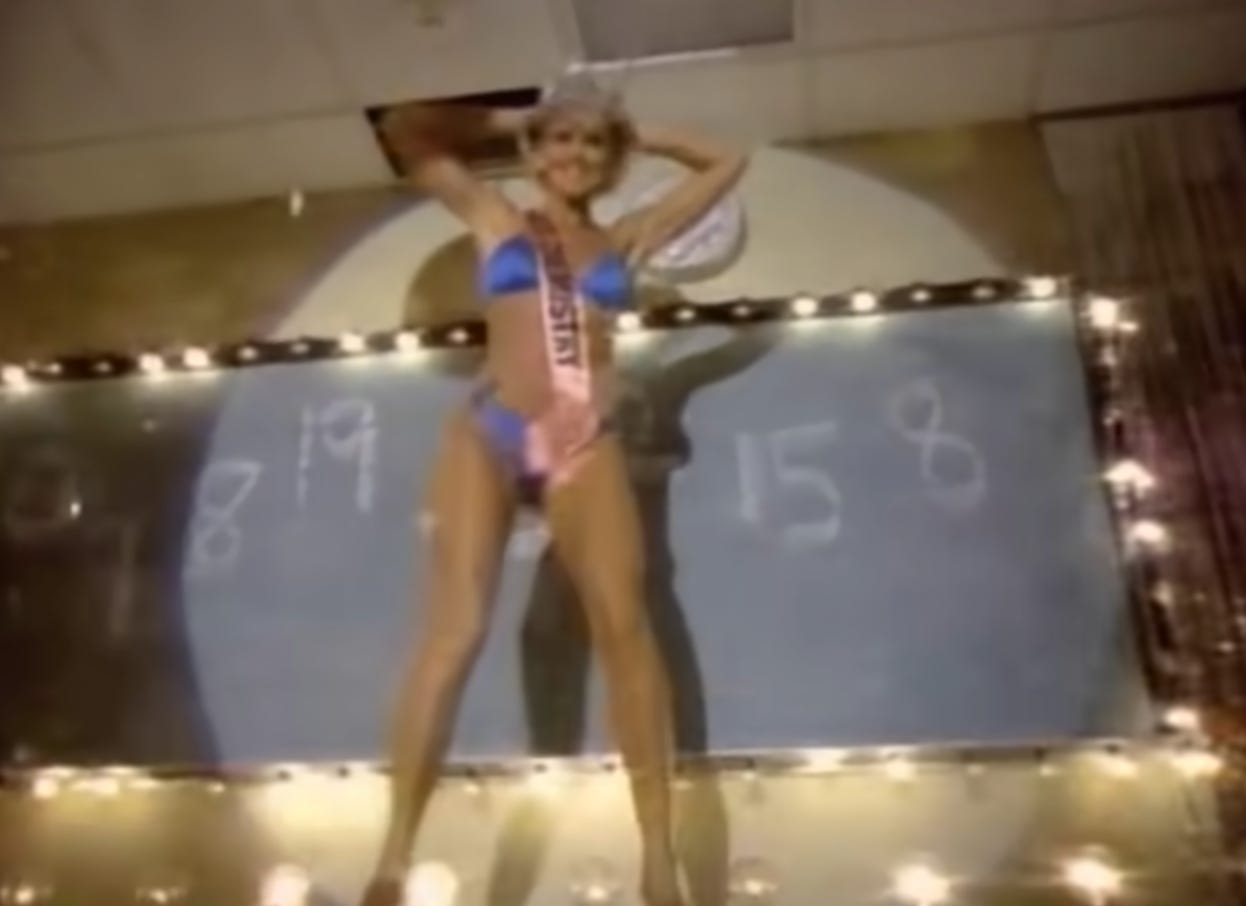 I mean come on. But hey, it was a different time.
I was thinking of this video a lot this week because of the death of Eddie Van Halen, one of the great guitar gods of the era. I never saw him perform in person, but I did once see "Hot for Teacher" covered by another great rock band, and it remains one of the most ecstatic concert experiences of my life.
A lot of Van Halen's music is like this. As critic Amanda Petrusich put it in her remembrance of his life, "[The song] 'Panama' is so extravagant—so plainly dumb, so gorgeously jubilant—that when I'm listening to it I often feel my leg involuntarily rising into a high-kick before the vocals even start."
Or as some dude on Twitter put it:
How often are you feeling that kind of jubilant joy lately? If you're like me, not a lot. It's one of my chief complaints of life during the pandemic. That without moving around in the wide world, bumping into strange people, being exposed to new things, I'm missing something vital about the human experience: the joy of surprise.
Even when, as in the case of any number of 80s videos, I'm vaguely disgusted or disturbed by some aspect of the thing that surprised me. (Ahem, misogyny, racism, classism, etc.)
I don't know where I'm going with this. I guess I'm just saying that some of the best kind of fun also happens to be gross and raunchy and wild. And I miss it. If you've found a way to have it, let me know by replying or in the comments.
***
On to a few things I thought were worth sharing this week.
---
Thanks to everyone who weighed in on my podcast idea from last week's issue. The title, "Sara Goes Mental," proved a bit more polarizing than I'd imagined, but overall it got the thumbs up. Despite some general terror about jumping into a completely different medium, I'm lining up some pretty cool interviews and can't wait to bring the first episode to you soon. In the meantime, here's my rallying cry for whenever I start to get cold feet.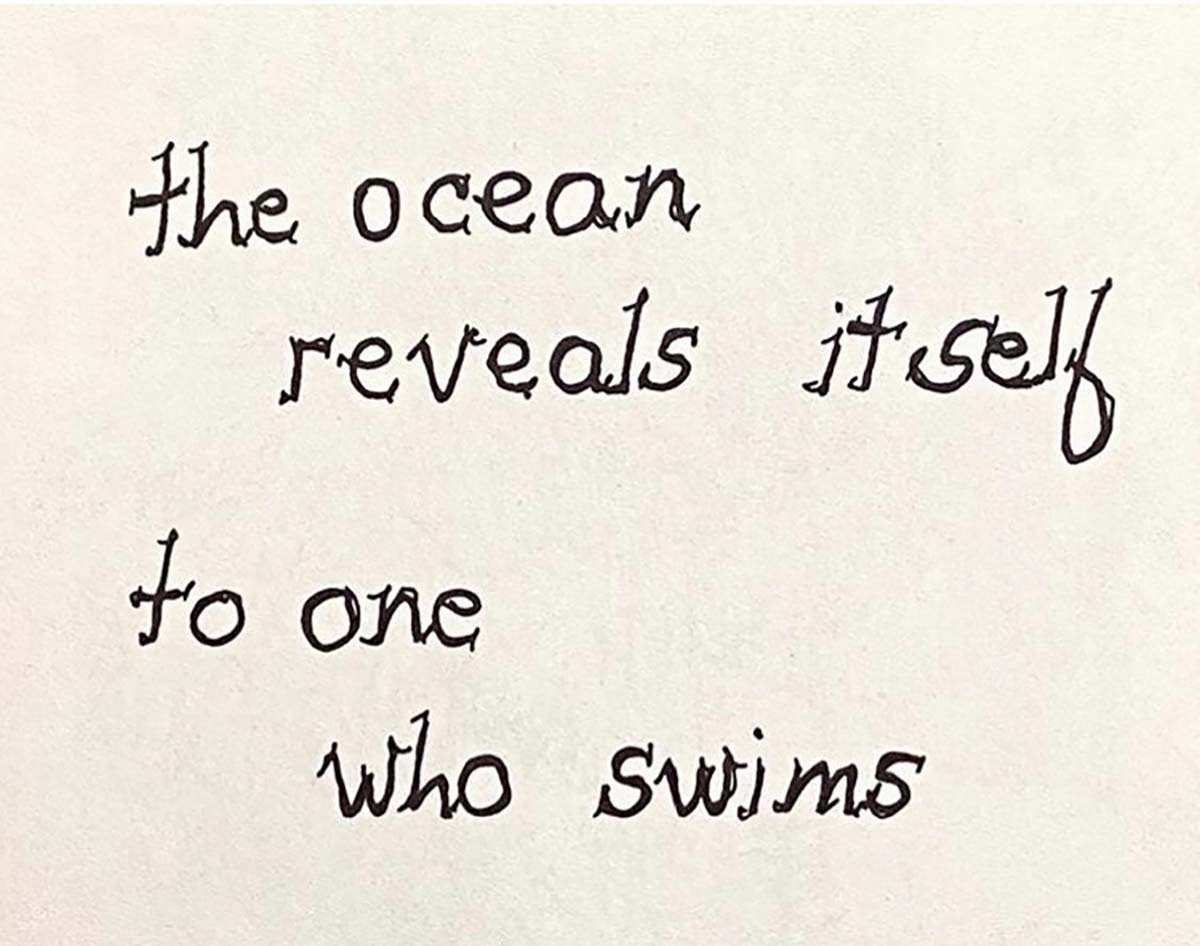 ---
I love a good surprising Twitter thread. This one delivers.
---
Speaking of Enya, I loved this recent essay about her music's influence on a new generation of performers. Nice to see a female artist who is not known for her blistering hotness get her due.
"I began to see Enya everywhere. And as I did, I came to think of her like a Rosetta Stone for a particular thread of modern pop—music that is slow and hypnotic and restorative, with operatic melancholy, solitary strength, and a discernibly feminine sense of craft." 
---
Here's another great Twitter thread of exuberant performances in movies. Maybe it'll give you some ideas for ways to wild out.
---
And here's a little something by Louise Gluck, who won the Nobel Prize in Literature this week.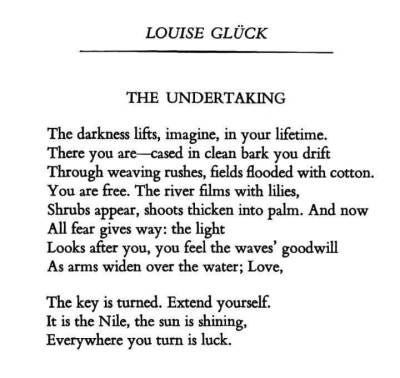 ---
A Tiny Assignment
Try/watch/do/make something a little outside of your comfort zone. Maybe even a little bit wild. See where it leads you.
Til next week.
😘
Sara
p.s. Thanks for reading! It would help me if you shared this with a friend.