Discover more from Tiny Revolutions
A monthly dispatch of candid writing and links about becoming who you are. Always: inspiration, encouragement, possibility. Never: bullshit.
Over 3,000 subscribers
Hi, I'm Sara, and this is Tiny Revolutions, a weekly dispatch of personal writing and links about the art of becoming who you are. Reply anytime, I love to hear from you.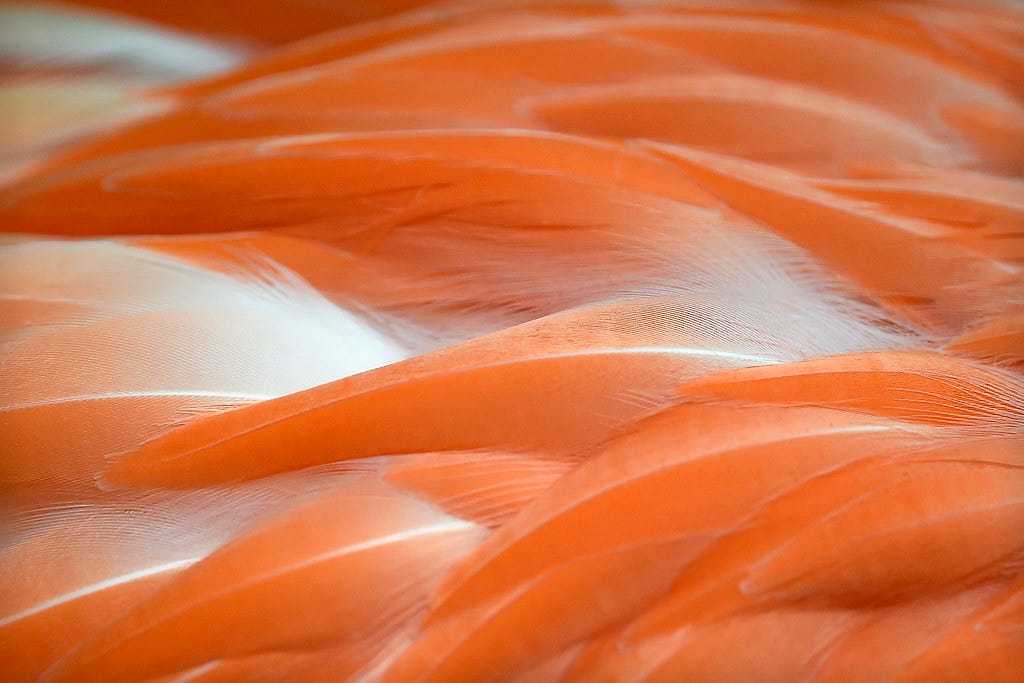 I've been reflecting a lot lately on why I write this newsletter, because I want to make it as worth reading as possible. I've been through a few iterations here that I've been transparent about. At first I started writing because I wanted to share my experiences around dealing with depression. And then I got better and I just wanted to keep writing about the kinds of things that were keeping me healthy.
A couple of months ago, I got all fired up and declared that I was changing the topic of this newsletter to be very directly about emotional fitness. Which I think is still true -- I do try to explore the beliefs and practices that keep one in a good place, mentally.
But if I'm honest — and I've been having a lot of honest conversations with myself lately — the heart of why I write this newsletter is that I just want more people to love and accept themselves. To operate from a place of strength instead of deficiency. To feel like they are OK. Like no matter what kind of messages they are getting from themselves or from the world at large, they are enough, and that they are worthy.
This is, of course, because I didn't feel like I was OK or enough or anything resembling it for the longest time. And now that I do, I can see so clearly what a waste of time that was. How it not only holds you back, but it lets the people who love you down and deprives the world of what you have to offer.
So yeah, that's why I'm here. I want everyone to believe in themselves. To see possibilities where they might have seen roadblocks in past. To get comfortable with who they are, and stop worrying about all the things they think they *should* be. To become witness to all the miracles that are taking place around them every single day, and to feel empowered to create miracles of their own.
Right now it's easy to feel defeated. This moment in time -- the election, the pandemic, massive social upheaval, and so on -- feels unstable and overwhelming and beyond our scope of comprehension, let alone influence.
But on a small, personal level, I have seen so many people making astonishing changes in their lives. They are taking action to create the kind of world they want to live in. They are moving, starting new careers, going back to school, caring for loved ones, setting off on new paths of activism, entrepreneurship, community involvement. It's an incredible thing to witness, the way this crisis is motivating people to align with their true desires and what's really important in their lives versus what isn't. They are showing me that there are reasons to keep going. That small actions add up to large changes.
I think it is reason to keep hope alive in these dark times.
---
A poem about hope that we've probably all read, but it bears repeating.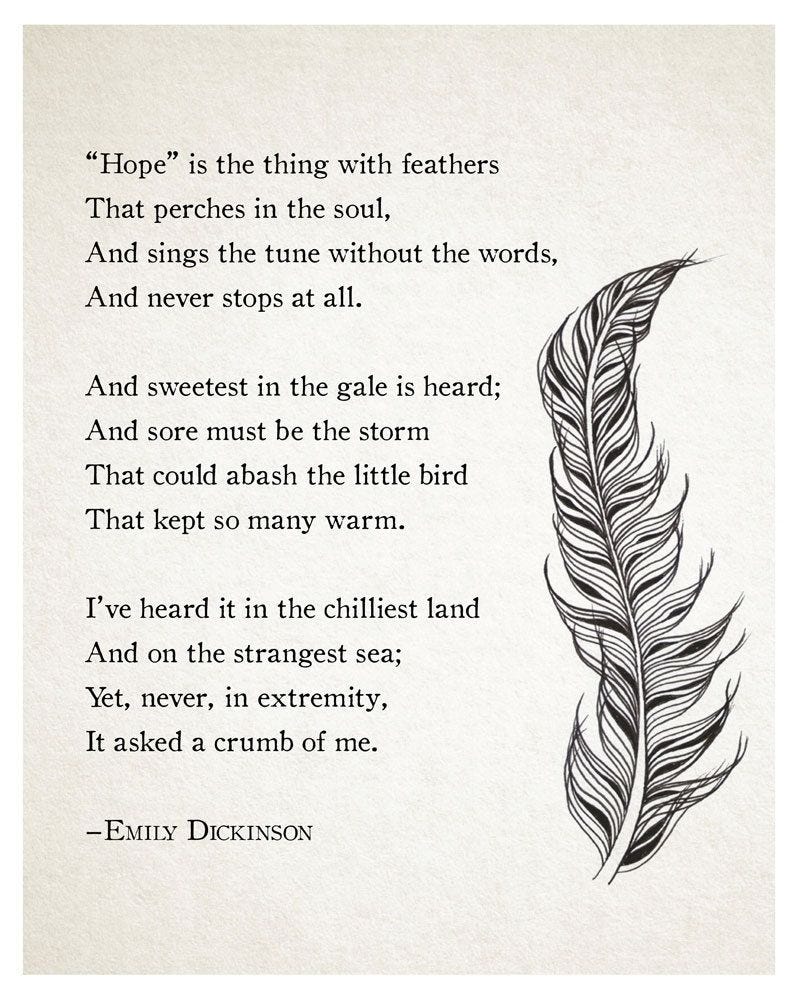 ---
Quote I'm thinking about:
"Like a subliminal message being played under the predominant music, a sense of possibility, no matter how faint, drives a wedge between the suffering we may wake up with each day and the hopelessness that can try to move in with us on a permanent basis. It inspires us to envision a better life for ourselves. It is this glimmer of possibility that is the beginning of faith."
- Sharon Salzberg in Faith, her wonderful book about learning to trust yourself
---
Here's a lovely interview with Viola Davis from 2012 where she makes the point that when you believe all the worst things about yourself that other people have pointed out, you are choosing to believe the critiques of people who don't love you over the love and appreciation of the people who do. Kinda hard to argue with the self-hating side of yourself when you put it that way.
---
Miles knew.
Miles Davis // "Man, sometimes it takes you a long time to sound like yourself."
---
"I think there are just times in life that we'll look back on and yearn for all of our days. Prob best we learn to live with our ghosts because what other options do we have? I find it difficult to believe that old Tuan Mac Cairill didn't live the rest of his days with a chronic sternum grief that radiates and sinks and drips down into the stomach, for that time he spent as salmon. Prince among men in his later life or not, I bet he stayed longing. He was King of the River once, nothing felt better. Nothing ever would." 
I loved this gorgeous essay by Jessica Doré on transitions in life, and learning to respect the timing of it all.
---
The poet Maggie Smith, who is wonderful on Twitter, has a new book out about loss, creativity, and change. It's called Keep Moving.
---
A Tiny Assignment
Take a look around. What do you want more of? What do you want less of? Trust that many things are possible. And keep moving.
---
Stay hopeful, my friends.
😘
Sara
p.s. Thanks for reading. Share this with a friend if it resonated with you!