Discover more from Tiny Revolutions
A monthly dispatch of candid writing and links about becoming who you are. Always: inspiration, encouragement, possibility. Never: bullshit.
Over 3,000 subscribers
Tiny Revolutions №43: The Middle of Nowhere
some thoughts on reinventing yourself 🏜🌵☀️
Hi, I'm Sara, and this is Tiny Revolutions, a weekly dispatch of personal writing and links about the art of becoming who you are. Reply anytime, I love to hear from you.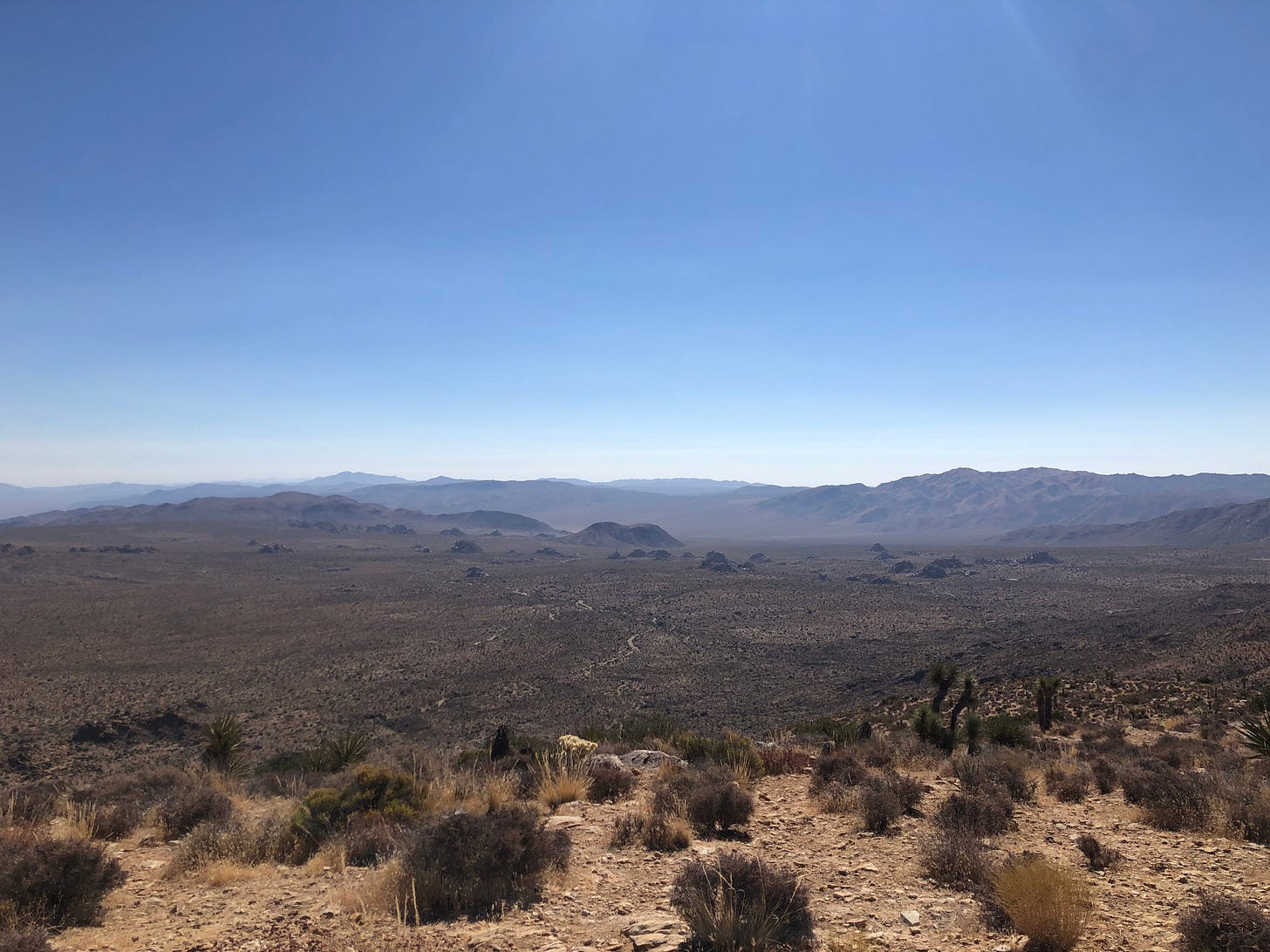 Greetings from the middle of nowhere. I'm out here with one of my oldest LA friends, who I met 15 years ago when we were both working for a PR agency that represented companies working at the (then nascent) intersection of entertainment and technology. We bonded over the kind of formative experiences you have when an industry is in its infancy. Outrageous product launches where hotels were rented out. Aloof rock star founders with skeletons in the closet. Daily squabbles in the trade press about who knows what. And then of course all the dinners and hikes and things young urban people do to process life at that stage.
It was an interesting time. We've since gone very different directions personally. She became a full time mother, and is now a grade school teacher in the age of Zoom. I've...done a lot of things. Stayed in startup land for a while, tried my own hand at starting my own business, taken many roads you can take when you are an adult who is unencumbered.
But we've stayed friends because there is something essential that unites us. We often marvel about how there are so many ways to live. Something that is easy to forget right now, stuck as we are in our bubbles, but is always astonishing to remember.
Driving out for a couple of nights at an Airbnb near Joshua Tree National Park, I was reminded of how vast this country is. How once you get outside of the city and its exurbs (which takes a long ass time here in Southern California), there are miles and miles of open land. And so many different options for inhabiting it.
The desert landscape in particular lends itself to imagining possibilities. With so much empty space and the view of the mountains on the horizon, the mind goes to thoughts of civilization and the lack thereof. How it must have felt to walk this landscape before buildings and shelter and running water. The ingenuity and grit required to survive it.
We came out here to escape, of course. And to get some measure of perspective on our own lives. What's going well. What's unpleasant but bearable. What we want to plan, and what we might change.
I made a big change recently that I haven't yet mentioned in this newsletter. After years of living alone, I moved into a house with two roommates. The house also happens to be a Zen Buddhist community, so that's two big changes right there. We meditate together a lot and there are occasionally ceremonies and chanting; it's been a welcome adventure in communal living after months of pandemic isolation.
Before I moved in, I had one of those moments where I thought, wow, is this who I am now? The young woman who moved to L.A. in 2005 at 28 probably would not have predicted that at 44 I'd still be here and living with people who were not-my-husband-and-also-not-my-kids. But that's life for you. I don't think my friend would have predicted she'd be living in the suburbs and surrounded by other peoples' children every day either.
The funny thing about reinvention is how it sneaks up on you. We love a dramatic story about how someone has changed their life; the abrupt cross-country move, the spontaneous quitting of a job, the leaving of one's spouse and taking up with someone wildly inappropriate. And those things do happen. But most often it's the accumulation of small choices here and there that lead to transformation.
One day you realize your clients are dipshits who are not worth your time and then many steps down that road you find yourself living on site at a zendo, or helping a kindergartner learn to read.
At least, that's the way it happened for us.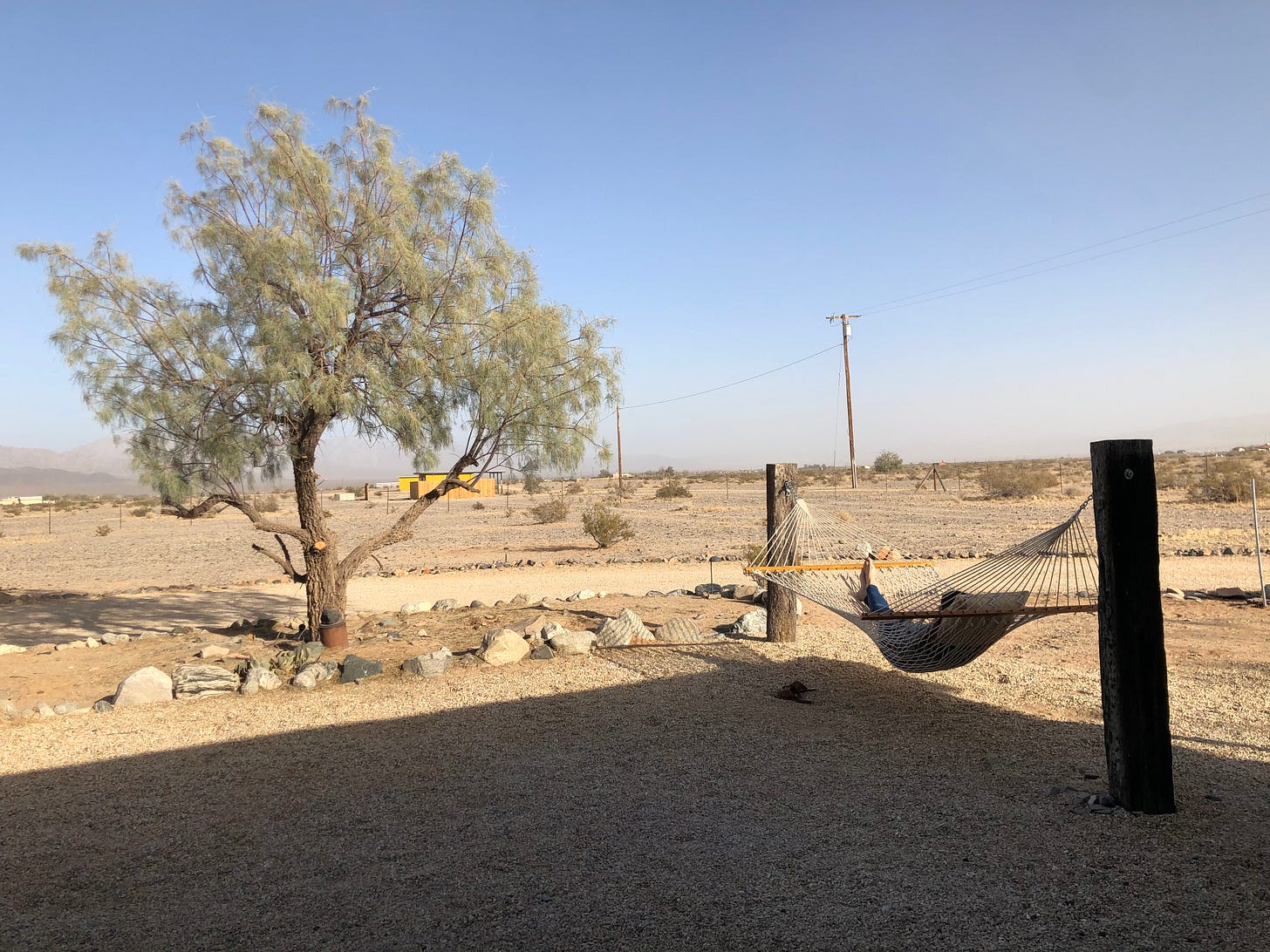 I'm on vacation so that's all for me this week. Thanks for reading, as always.
😘
Sara
p.s. OK fine, here's a Tiny Assignment: take a tiny step towards something you're curious about.
p.p.s. Share this with someone who may or may not be on their own journey of transformation.